Pawn Shop in Macclenny, FL
Baker Guns & Gold Pawn is a family-owned and -operated pawn shop, providing area residents with cash loans and access to a wide inventory of products. Bring us your firearms, jewelry, electronics, musical instruments and more and our pawnbrokers provide you with the cash you need. Looking to buy? Our inventory is always growing! Stop in today to experience top-tier service.
A Full Inventory of Items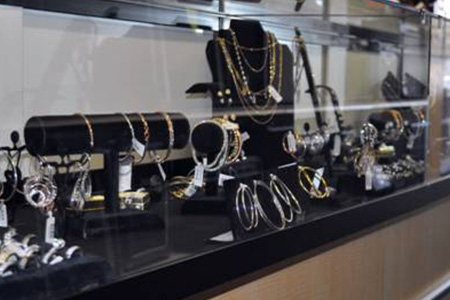 If you're faced with a situation where you need cash fast, but don't have access to it right away, Baker Guns & Gold Pawn is standing by to help. As the area's most reputable pawn shop in Macclenny, Baker County, Baldwin, and St Mary, FL, you can come to us for a collateral-backed loan to cover the surprise expenses you're faced with. We offer honest appraisal and valuation, accommodating terms and we put cash in your hand right away. Whether it's a bad month for bills, a medical emergency or you're just looking for some extra spending cash, visit us first!
Proudly offering loans and a great shopping experience to the following areas:
Sanderson, FL
Baldwin, FL,
Jacksonville, FL
Bryceville, FL
Raiford, FL
Lawtey, FL
and many more!
In addition to offering loans in Macclenny, FL, our inventory of items is open and available to you! Looking for a great deal on a valuable item? Start your search here! We have gun store items, precious stones, electronics, vehicles, purses, hunting supplies and much more. Plus, our pawnbrokers' inventory is always changing and growing, adding new hot-ticket items that you can bring home for a discount.
Looking for your next firearm? We promise you'll find it here. Not only do we sell rifles and pistols of all sorts, we can also build you your dream AR-15 and even apply custom finishes for your firearm, to personalize it like never before. Stop in today and see everything we have to offer—we promise you'll leave happy, whether it's with a loan or a brand new treasure.
We offer loans in varying amounts and rates, with interest. All loans require appropriate collateral.
We have a licensed jeweler on staff who can appraise and give you're a fair value for all of your rings and precious stones.
Our pawn shop's inventory is always changing and growing, with something for everyone no matter what you're in the market for.
We're the local authority on guns, with the ability to build you a custom AR-15 or add a stylish custom coating to your existing firearm.
We're a registered gun store and dealer with the State of Florida and hold a Class 3 License. We buy and sell guns of all types.
Get the Loan You Need
Strapped for cash? No problem! Pay our pawnbrokers a visit and get top dollar for your items including cash on the spot for gold, platinum and silver. We'll work with you to offer a fair amount, with flexible terms. Stop into our pawn shop today or contact us today at 904-259-7800.